Enter your details
If you want to download this article in PDF format, you must indicate your name and email
Al pulsar el botón de envío manifiesta haber leído la siguiente información básica sobre privacidad: El responsable del tratamiento es Buades Legal S.L. La finalidad es la atención a su solicitud de contacto. La base jurídica es su propia solicitud. Sólo comunicaremos sus datos por obligaciones legales o con su previo consentimiento. Tiene derecho a acceder, rectificar y suprimir los datos, así como otros derechos como se explica en la política de privacidad web disponible aquí
All fields are mandatory and you must accept all the conditions to download the PDF
Todo ok
Send my data
On 31 December Fundamente Haus & Grundbesitz Mallorca was presented to the public. This is the new community of interest for German-speaking property owners and buyers resident on the island, of which our firm's International Desk is the legal partner.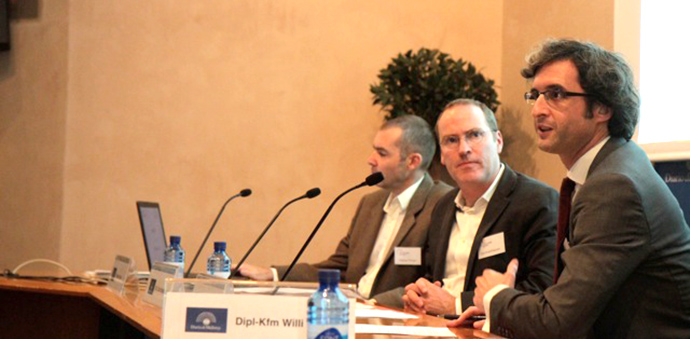 The event, which took place in the Auditorium of the Club Mallorca Zeitung, was attended by numerous personalities of the German community residing in Majorca, as well as members of the public interested in gaining first-hand information relating to legal, tax or economic aspects to be taken into account when purchasing or building real estate property in our community.
The Foreign Investments Area of Bufete Buades was represented by Daniel Olabarria Vaquero, LL.M., whose presentation focused on aspects to be taken into account for the "Property Register and Cadastre: differences and use".