Enter your details
If you want to download this article in PDF format, you must indicate your name and email
Al pulsar el botón de envío manifiesta haber leído la siguiente información básica sobre privacidad: El responsable del tratamiento es Buades Legal S.L. La finalidad es la atención a su solicitud de contacto. La base jurídica es su propia solicitud. Sólo comunicaremos sus datos por obligaciones legales o con su previo consentimiento. Tiene derecho a acceder, rectificar y suprimir los datos, así como otros derechos como se explica en la política de privacidad web disponible aquí
All fields are mandatory and you must accept all the conditions to download the PDF
Todo ok
Send my data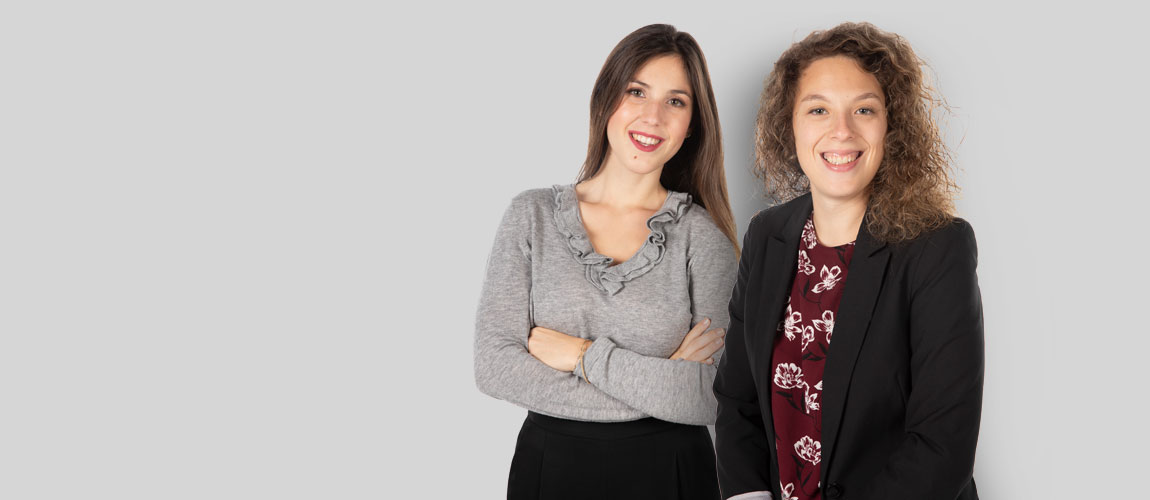 Two young attorneys have joined the Bufete Buades team, each with a strong aptitude for learning and making the most of our profession. Both Aina Sbert and Xisca Company graduated with degrees in law from the Universitat de les Illes Balears (UIB).
Xisca Company obtained her law degree in 2016 followed by a Master's degree for Admission to the Bar at UIB, and has since completed professional expert-level university courses in subjects such as tourism law, legislation on tourist accommodation, data protection and compliance with the GDPR, as well as various matters regarding civil liability, including the complex and varied issue of traffic accidents. She will work as an attorney in the firm's Criminal law y Civil responsibility and damages areas. Xisca Company had known ever since secondary school that she was called to work in a vocation wherein speaking and writing were especially important. 'Law has an impact on every part of our daily lives. My curiosity led me in this direction', comments the lawyer who knew that she wanted to practice law and not study for civil service exams.
Aina Sbert also graduated with a degree in law in 2016, continuing on to complete a Master's degree for Admission to the Bar and one in Corporate Law from ICADE, as well as a Master's Degree in Financial and Economic Criminal Law, beyond other specialised post-graduate training. Aina Sbert has joined the Credit and bankruptcy law y Commercial and company law areas. Just like her colleague, she is the first in her family to pursue and earn a law degree; her long-held interest in the subject was piqued as a teenager whilst she watched her father's business interactions with lawyers. 'I knew from the first day of university that I wanted to work as an attorney', declares Aina.
We at Bufete Buades extend a warm welcome to our new colleagues and wish them long, successful and satisfying professional careers with us.