Enter your details
If you want to download this article in PDF format, you must indicate your name and email
Al pulsar el botón de envío manifiesta haber leído la siguiente información básica sobre privacidad: El responsable del tratamiento es Buades Legal S.L. La finalidad es la atención a su solicitud de contacto. La base jurídica es su propia solicitud. Sólo comunicaremos sus datos por obligaciones legales o con su previo consentimiento. Tiene derecho a acceder, rectificar y suprimir los datos, así como otros derechos como se explica en la política de privacidad web disponible aquí
All fields are mandatory and you must accept all the conditions to download the PDF
Todo ok
Send my data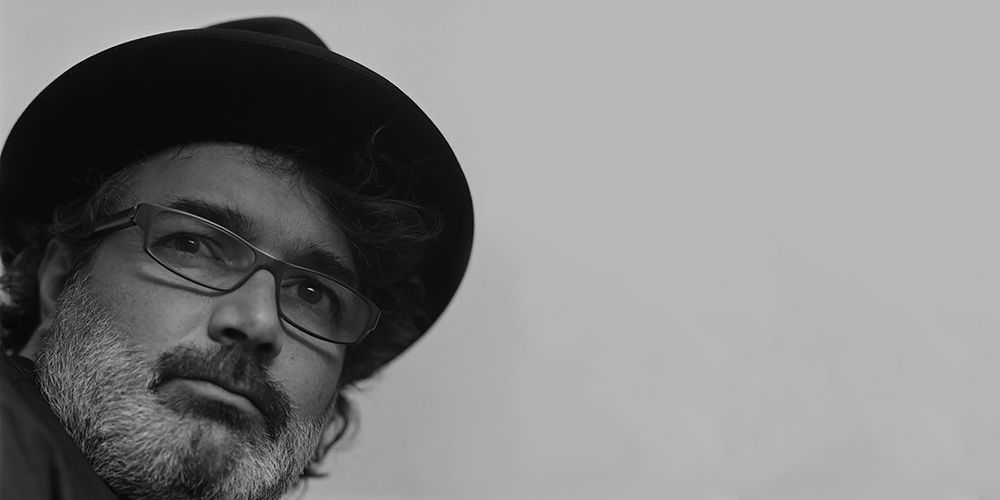 Photo: Alberto García Alix
Interview with the internationally recognised Mallorcan Joan Valent, conductor, composer and musician
How does it feel to be the 'only living Spanish person published by the Deutsche Grammophon classical music company'?
Yes, it seems this fact has made me legendary.
Well, it's a nice thing, at least from the emotional point of view. When I was young, a teenager, one of my priorities on picking up a few "shillings" for my birthday was to go to the Galerías Preciados to buy a record by that company, which published all the great conductors, pianists and composers I adored. Being under this same roof is very nice, and shoulders you with a great responsibility in terms of the quality of the music you write and how you have it played. You can't imagine how demanding they are when you send them a new work and they issue their value judgement on it.
This year you presented your latest work, Poetic Logbook. How would you explain what the record is about to someone who doesn't know your work? Poetry put to music, melodies put in verse…?
Poetic Logbook is the first record of a trilogy in which I am seeking to show where I am musically and my own path through the world's poetry, poetry which at a certain time in my life captured me. I consider poetry to be the most sophisticated vehicle human beings have to uplift their existence, to explain the most profound, beautiful and horrible things our species has to offer. The word gives meaning to what we understand, and with the music I try, with the utmost respect, to bind this meaning through the music.
You have sought inspiration in the USA, Mexico and now in Mallorca, which of these three muses has been the love of your life?
Más que perseguir la inspiración, he perseguido la supervivencia y la posibilidad laboral. Durante treinta años he vivido en el extranjero y en Madrid donde podía desarrollar profesionalmente mi oficio. Como arreglista, como compositor para cine, como compositor sinfónico… nunca me gusto la docencia, y el ejercicio de compositor en Mallorca es complejo, no salen muchas oportunidades de las que sacar un mínimo provecho para salir adelante. Ahora es diferente, ya no necesito ir a buscar trabajo, el trabajo me llega, eso es un lujo, y es fruto de muchos años de trabajo. Y en esa situación, el mejor lugar donde escribir, vivir, es sin duda Mallorca.
His work for film has been widely acknowledged outside the classical circuit, with Goya nominations in 2014 for «Witching & Bitching" (Álex de la Iglesia) and the Golden Globes in 2015 for the music from the film "Birdman" (Alejandro González Iñárritu). Nevertheless, you recently said you wouldn't work for the commercial film industry, why?
I love working for film, what I hate is the industrialisation of the musical creation process. And out of need, or because I had the opportunity, there were years in which I devoted a great deal of my musical production to film, finishing one and starting another, without stopping to think what kind of music I really wanted to make. Now I love being able to choose where I want to work, and this is where the film director and I can develop a common language in which the music and the creative act have a special place, a clear meaning within the film's dramatic form.
Could you explain when your personal or professional relationship with Bufete Buades began and what it is like now?
My relationship with Bufete Buades started outside the office and for reasons more to do with love than with law. Teresa and Juan are without a doubt friends I keep very close to the heart. With them I have experienced, and continue to experience, moments that are very close to the most beautiful that friendship can provide.
What upcoming professional challenges are you excited about.
Well, next February we are publishing the single of the next record, which will come out in October 2020, and meanwhile, I hope to be filling the world's theatres with Poetic Logbook. It's a very exciting life that I hope to share with all of you in Mallorca very soon.