Enter your details
If you want to download this article in PDF format, you must indicate your name and email
Al pulsar el botón de envío manifiesta haber leído la siguiente información básica sobre privacidad: El responsable del tratamiento es Buades Legal S.L. La finalidad es la atención a su solicitud de contacto. La base jurídica es su propia solicitud. Sólo comunicaremos sus datos por obligaciones legales o con su previo consentimiento. Tiene derecho a acceder, rectificar y suprimir los datos, así como otros derechos como se explica en la política de privacidad web disponible aquí
All fields are mandatory and you must accept all the conditions to download the PDF
Todo ok
Send my data
Bufete Buades competed against other Spanish law firms in its first foray into a national-level contest, the 2016 Legal Marketing and Communications Awards (LMCA).
The Legal Marketing and Communications Awards were created to recognise the efforts of Spanish legal firms to reposition themselves in the marketplace, using legal marketing and communications strategies as powerful drivers for the rise of legal firms in a country with one of the highest lawyer per capita rates in the world.
On this occasion, the firm's Nosquedalapalabra.es marketing campaign was the winner of the 'Best Legal Marketing Campaign' category at the gala ceremony held at the Santa Coloma Palace in Madrid on 25 February 2016.

Worth a mention is the fact that firms such as Arraiga Asociados and Roca Junyent were also among the contenders in the Band 2 category, won by Bufete Buades. The objective of the awards was to recognise, for the first time, the effort being made by legal firms to break away from old-school traditions, increase the visibility of businesses in the legal sector, and occupy a different position in the marketplace by means of marketing and communications strategies and actions.
The distinguished panel of judges who presented the award to Bufete Buades delegates was composed of representatives of firms such as Garrigues, Deloitte, Latham & Watkins, Allen & Overy, Hogan Lovells, Norton Rose, Dentons and Roca Junyent; institutions such as the General Council of Spanish Bar Associations, the Madrid Bar Association and the Barcelona Bar Association; and prominent lawyers from firms including Cremades & Calvo-Sotelo, Ecix, Ceca Magán and Luis Cazorla.
Ignacio Domínguez, spokesperson for the UNICEF steering committee, took part in the event organised by Gericó Associates, who will be donating a percentage of the funds raised to UNICEF.
'Nos queda la palabra', best legal marketing campaign
'Nos queda la palabra' is a legal marketing campaign devised by Bufete Buades. The campaign brings together the arguments of celebrated defenders of justice who, over the centuries, have contributed to the progress of humanity by their actions and, especially, by their words.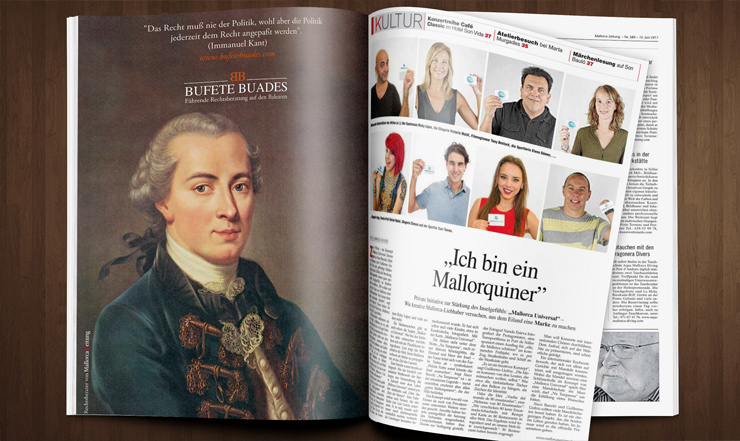 Bufete Buades, with its 35 plus years of professional experience, wanted to spotlight the power of language as a primary mechanism for social harmony in a country governed by the rule of law. The intention of the campaign, launched at the beginning of 2015, was to convey the extent of influence of the collective body of lawyers, whose language and expertise offer a response to many of the events occurring in society today.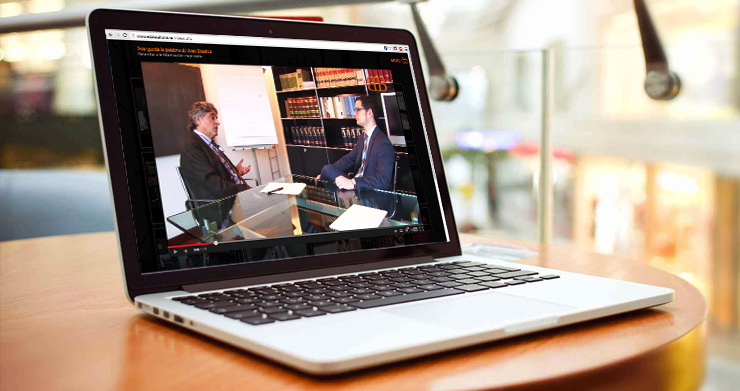 The firm's legal and communications team selected some of the most important figures in world history, whose declarations uphold the value of dialogue and freedom of expression as primary elements in the progress of civilisation.
The members of the firm were honoured to receive this recognition and pledge to continue to make a valuable contribution in their day-to-day work and their commitment to the community.
Coverage of the awards in the media: